Dogelexus – Japandi concept, an alternative to modern home interiors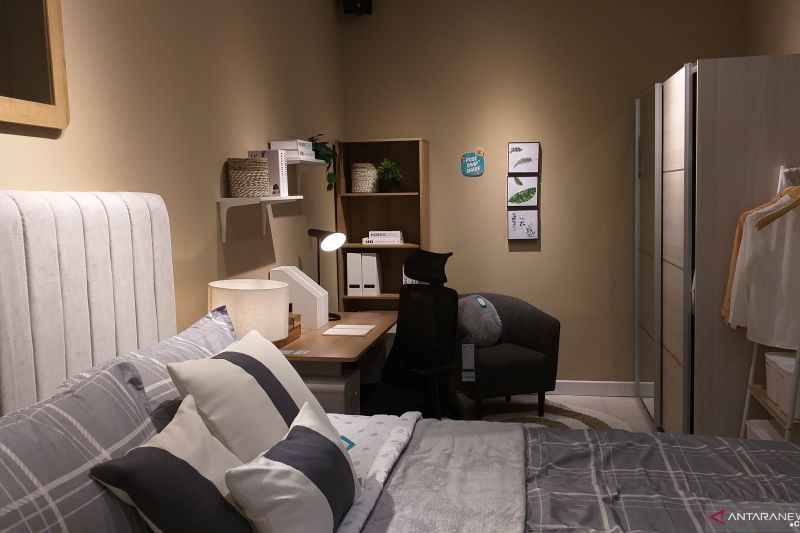 Bandung (ANTARA) – The Japandi concept, which is a combination or combination of arranging houses that carry Japanese and Scandinavian styles or philosophies, can be an alternative for residents when they want to arrange the interior of today's homes.
"As the name implies. Japandi itself comes from two syllables, namely Japanese and Scandinavian," said CEO and Co Founder of Dekoruma Dimas Harry Priawan on the sidelines of the inauguration of the Dekoruma Experience Center Dago, Bandung City, Saturday.
Dimas said Dekoruma was trying to offer the Japandi concept to the Indonesian people because currently Indonesians need minimalist, multifunctional, space-saving furniture in the middle of a residence or house that is not spacious but looks elegant and neat.
"We know for ourselves that currently the price of a housing unit is getting more expensive and Indonesian houses are now smaller in size, not as big as our parents' houses in the past. So we need multifunctional furniture, but Indonesians also need or want residents. That's why we carry the Japandi concept," he said.
Read also: Quadra prepares 22 variants of new motifs for interior design
Read also: Six home care tips for the rainy season
The concept of a minimalist and multifunctional house, said Dimas, is an important point taken by Dekoruma in presenting the Japanase concept.
"Meanwhile, the Scandinavian concept is famous for its bright, warm and cheerful house concept. And that is very different from Japan, which is very minimally empty. And we combine these two things according to the Indonesian people in presenting the Japandi concept," he said.
According to Dimas, broadly speaking, there are five types or sub-styles of the Japandi concept, namely Modern Japan (stylish), Natural Japan (warm and relaxing), Classical Japan (elegant) and Industrial Japan (masculine and trendy).
"As in Modern Japan, the style is much more modern, clean cut. Then there is Classic Japan, which is more white, has more carvings, then there is bohemian. So the derivative is similar to the interior style," he said.
Dekoruma Experince Center Dago, said Dimas, is ready to help Bandung residents who want to realize their dream home with the Japandi concept or a simple, functional, but still looks neat and elegant residence.
"Efforts to realize this dream house can be started from #SatuSudutDulu tailored to the needs and desired style. Through the #SatuSudutDulu campaign, Dekoruma invites the public not to hesitate to beautify their dream home," he said.
The Dekoruma Experience Center Dago Bandung itself consists of a two-story building with a total area of ​​1,212 square meters.
In the latest Dekoruma showroom, there are more than 600 furniture and 1,500 accessories and 25 Japanese-style inspiration spaces.
Read also: Beware of leaks in the concrete of the house during the rainy season
Read also: Get to know ceramic grout and its function for residential aesthetics
Read also: Cove Hillcrest offers safe and comfortable co-living for students
Reporter: Ajat Sudrajat
Editor: Alviansyah Pasaribu
COPYRIGHT © ANTARA 2022
Doge lexus – Japandi concept, an alternative to modern home interiors

Ikuti terus berita terupdate seputar dunia sepak bola jadwal bola dan prediksi jitu bersama Dogelexus.
Doge lexus adalah agen Bo Slot Online terjamin membayar dan terbesar saat ini di Indonesia yang sudah tidak diragukan lagi dalam hal melayani dan membantu masalah yang dihadapi member dalam hal pembuatan akun dan masalah betting. Hanya dengan deposit setiap hari anda sudah mendapat bonus setiap harinya.
Selamat datang di Doge lexus dapatkan penawaran spesial dari kami :
– Bonus Rollingan 0,8%
– Bonus Deposit Harian 10%
– Bonus Newmember 20%
– Bonus Cashback 15%