Dogelexus – Kominfo adds "offline check-in" feature in PeduliLindung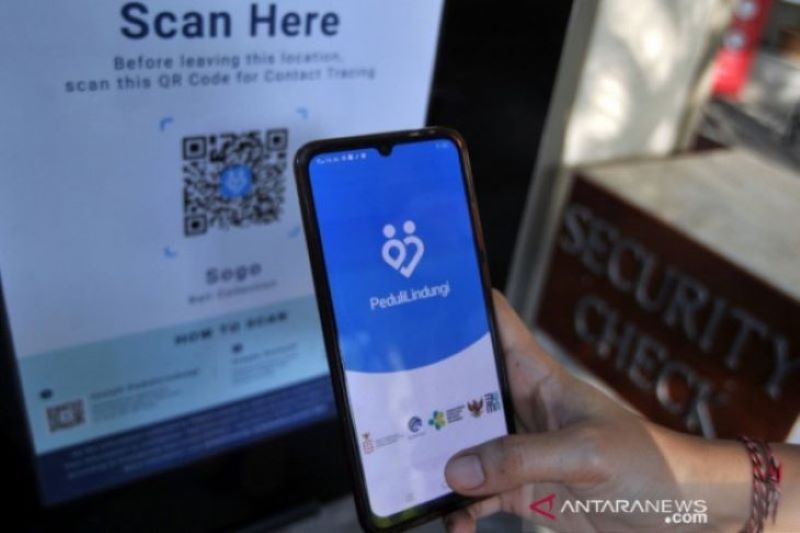 Jakarta (ANTARA) – The Ministry of Communication and Information (Kemkominfo) said the PeduliLindung application can now perform "Offline Check-in" without requiring mobile data usage.
The information was conveyed through his official Instagram @kemenkominfo which stated that users of the PeduliLindung application could take advantage of the "Offline Check In" feature for people who had updated the application.
"Check-in with PeduliLindung in public spaces, office buildings, or anywhere just got easier with this feature Offline Check-in. The lack of connection is no longer an obstacle with this feature. Upgrade the PeduliLindung application to be able to use this feature," said the Instagram account @kemenkominfo in the description column quoted. Saturday.
Of course, with the "Offline Check-in" feature, application users who do not have cellular data can be helped to still be able to use the application in public places even though they are not connected to the internet.
The "Check-in" feature in the PeduliLindung application is a useful feature for the Government to supervise and check on the public when traveling to public places.
Currently, the "Check-in" feature of the PeduliLindung application is inseparable because almost every public facility, starting from malls, hospitals, city parks, to other public places, is required to prepare barcodes specifically to make it easier for people to do "Check-In".
This feature also makes it easier for managers to find out the COVID-19 vaccination status of visitors to the places they manage and for the Government this application can be a tool tracing potential spread of COVID-19.
There are four color parameters that indicate a person's vaccination status when checking in using the QR Code feature in PeduliLindung, including:
Color Black: Visitors are registered as patients who are confirmed positive for COVID-19 or have a history of close contact with COVID-19 patients. Visitors in this category are not allowed to enter public areas.
Color Red: Visitors have not received the COVID-19 vaccine or could be visitors who have close contact with COVID-19 patients. Same with the black color category, visitors are not allowed to enter public places.
Color Yellow/Orange: Visitors have received the first dose of COVID-19 vaccine. Visitors may enter public places after the officers carry out further verification.
Color Green: visitors have received the full dose of COVID-19 vaccine and have a safe status. Green is allowed to enter public places.
Read also: How to check the "booster" vaccination at Pedulilindungi
Read also: Priority participants for booster vaccines can be seen via PeduliLindung
Read also: West Jakarta City Government urges shopping centers to multiply barcode boards
Reporter: Livia Kristianti
Editor: Alviansyah Pasaribu
COPYRIGHT © ANTARA 2022
Doge lexus – Kominfo adds "offline check-in" feature in PeduliLindung

Ikuti terus berita terupdate seputar dunia sepak bola jadwal bola dan prediksi jitu bersama Dogelexus.
Doge lexus adalah agen Bo Slot Online terjamin membayar dan terbesar saat ini di Indonesia yang sudah tidak diragukan lagi dalam hal melayani dan membantu masalah yang dihadapi member dalam hal pembuatan akun dan masalah betting. Hanya dengan deposit setiap hari anda sudah mendapat bonus setiap harinya.
Selamat datang di Doge lexus dapatkan penawaran spesial dari kami :
– Bonus Rollingan 0,8%
– Bonus Deposit Harian 10%
– Bonus Newmember 20%
– Bonus Cashback 15%